Are you tired of your straight hair looking consistently flat and lifeless? Do you want to add some dimension and volume to your locks but don't know where to start? Look no further! In this article, we'll be sharing tips and tricks on how to style straight hair to achieve a sleek and polished look.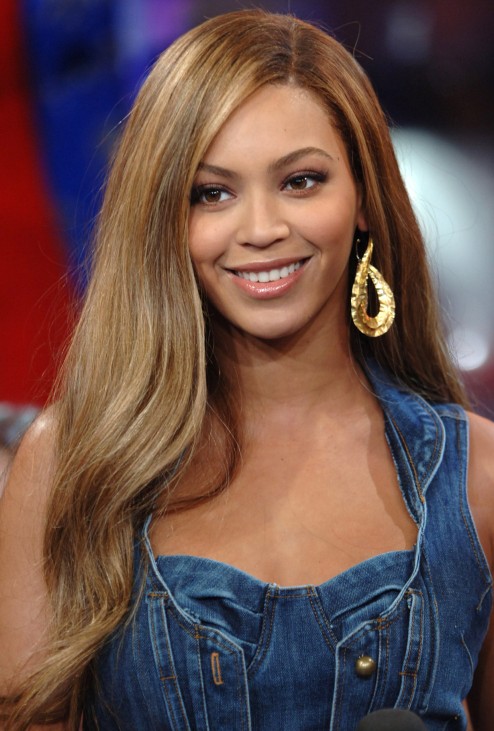 Understanding Your Hair Type
Before diving into styling techniques, it's essential to understand your hair type. Straight hair can vary in thickness and texture, so identifying these characteristics will help you choose the right products and tools to achieve your desired look.
Fine hair: This type of straight hair is thin and delicate, making it prone to breakage. Fine hair requires gentle handling and lightweight products that won't weigh it down.
Medium hair: This type of straight hair is thicker than fine hair and has more volume. Medium hair can handle slightly heavier products and styling techniques.
Coarse hair: This type of straight hair is the thickest and most resilient. Coarse hair requires more moisture and nourishment to prevent frizz and damage.
Pre-Styling Steps
Prepping your hair before styling is just as important as the actual styling process. Here are some pre-styling steps to make sure your hair is ready for any look:
Wash your hair: Start with clean hair by using a shampoo and conditioner that suits your hair type. Avoid using heavy conditioners that can weigh down fine hair.
Towel dry your hair: Gently towel dry your hair to remove excess water. Avoid rubbing your hair with the towel, as this can cause frizz and damage.
Apply heat protectant: Apply a heat protectant spray or serum to your hair before using any heat tools. This will protect your hair from heat damage and keep it healthy.
Styling Techniques
Now that your hair is prepped and ready, it's time to style! Here are some techniques you can use to achieve different hairstyles:
1. Straight and Sleek
Start by blow-drying your hair with a round brush to smooth out any frizz.
Divide your hair into sections and use a flat iron to straighten each section from the roots to the ends.
Finish off with a lightweight shine serum to add some extra shine and tame any flyaways.
2. Voluminous Waves
Apply a volumizing mousse to damp hair and blow-dry using a diffuser to create volume.
Use a curling wand or iron to curl small sections of your hair away from your face.
Once all sections are curled, flip your head upside down and shake out the curls for a more natural look.
Finish off with a hairspray to hold the style in place.
3. Half-Up Half-Down
Part your hair down the middle and take two sections of hair from the front.
Tie the two sections together at the back of your head with a clear elastic band.
Gently tease the crown of your hair for some volume.
Finish off with a texturizing spray to add some texture and hold.
4. Low Ponytail
Brush your hair back into a low ponytail and secure with an elastic band.
Take a small section of hair from the underside of the ponytail and wrap it around the elastic band to hide it.
Finish off with a lightweight hairspray to hold the style in place.
Product Recommendations
Choosing the right products can make a significant difference in achieving your desired hairstyle. Here are some product recommendations based on hair type:
Fine hair: Look for lightweight products such as volumizing mousse and dry shampoo to add texture and volume without weighing down your hair. We recommend the Living Proof Full Dry Volume Blast.
Medium hair: Medium hair can handle slightly heavier products such as a smoothing cream or oil to tame frizz and add shine. We recommend the Moroccanoil Treatment.
Coarse hair: Coarse hair requires more moisture, so look for products that provide hydration such as a leave-in conditioner or hair mask. We recommend the SheaMoisture Jamaican Black Castor Oil Leave-In Conditioner.
Conclusion
Styling straight hair can be challenging, but with the right techniques and products, you can achieve a sleek and polished look. Remember to understand your hair type, prep your hair before styling, and choose the right products for your hair type. Try out different techniques and have fun experimenting with different hairstyles!
FAQs
How often should I wash my straight hair?
It depends on your hair type and lifestyle. Fine hair may need to be washed more frequently than coarse hair. If your hair gets oily easily, you may need to wash it more frequently as well.
Can I straighten my hair without heat?
Yes, you can use a hair straightening brush or a straightening comb to straighten your hair without using heat. These tools use tension and heatless technology to help smooth out your hair.
How do I prevent frizz in my straight hair?
One way to prevent frizz is by using a smoothing serum or oil before styling. You can also use a boar bristle brush to distribute your scalp's natural oils evenly through your hair, which can help prevent frizz.
Can I use the same products for straight and curly hair?
It's best to use products that are specifically designed for your hair type. Products that work well for curly hair may not work as well for straight hair and vice versa.
How long does it take to style straight hair?
The amount of time it takes to style straight hair depends on the hairstyle you want to achieve and your hair length and thickness. Simple styles such as a low ponytail may take only a few minutes, while more intricate styles such as voluminous waves may take longer.