Are you tired of having the same old boring short hair? Do you want to learn how to style your short hair in new and creative ways? Look no further! In this article, we will be sharing with you some amazing tips, tricks, and inspiration on how to style short hair for girls.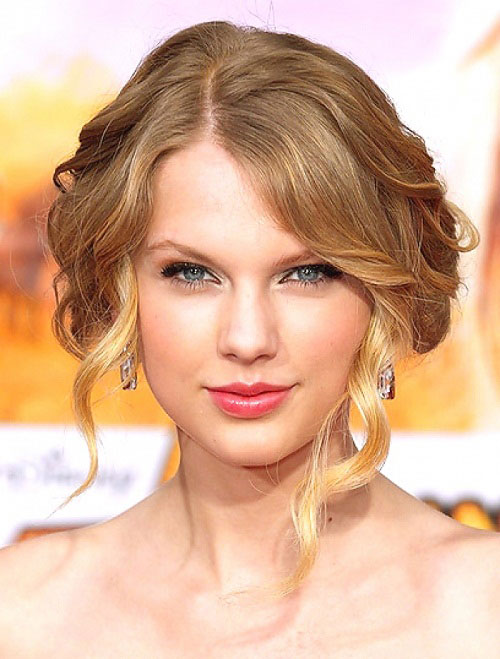 1. Embrace Your Natural Texture
If you have naturally curly or wavy hair, embrace it! Short haircuts can often enhance the natural texture of your hair, making it easier to style and maintain. To enhance your natural texture, try using a curl-enhancing product such as a mousse or gel. Apply it to damp hair and scrunch it with your hands to create defined curls or waves. Let your hair air dry or use a diffuser attachment on your blow dryer for added volume.
2. Play with Layers
Layers are key when it comes to styling short hair. They can add movement, dimension, and texture to your hair without sacrificing length. Ask your stylist to add layers that are tailored to your face shape and hair texture. This will make styling your hair much easier and give you more versatility with your look.
3. Experiment with Accessories
Accessories can completely transform a basic short haircut into something unique and stylish. Try adding some cute hair clips, headbands, or scarves to your hair to add some personality and flair. You can also experiment with different types of hats such as berets or beanies for a chic and trendy look.
4. Go Bold with Color
Short haircuts are the perfect canvas for experimenting with bold hair colors. Whether you want to go for a vibrant red, a pastel pink, or a cool platinum blonde, shorter haircuts allow you to take risks with your hair color without committing to a long-term style. Consult with your stylist to find a hair color that complements your skin tone and personal style.
5. Try Out Different Textures
Short haircuts don't have to be one-dimensional. Experiment with different textures such as sleek and straight, tousled and messy, or edgy and spiky. To create a sleek and straight look, use a flat iron to smooth out your hair. For a tousled and messy look, apply a texturizing product such as a sea salt spray to add volume and texture. To create an edgy and spiky look, use a pomade or wax to create defined spikes and texture.
6. Get Creative with Braids
Just because you have short hair doesn't mean you can't rock a cute braid. There are plenty of braided hairstyles that work well with shorter haircuts such as a Dutch braid, a French braid, or a fishtail braid. You can also experiment with braids on the side, in the back, or on top of your head for added interest.
7. Pixie Cut Perfection
Pixie cuts are a classic short haircut that can be styled in many different ways. To create a polished and put-together look, blow dry your hair using a round brush to add volume and movement. For a more relaxed and tousled look, apply a styling cream or wax and tousle your hair with your fingers.
8. Add Some Volume
Adding volume to short hair can make all the difference in creating a stylish and chic look. Use a volumizing shampoo and conditioner to add lift and bounce to your hair. You can also use a root lifting spray or mousse to add even more volume to your roots.
9. Play with Parting
Changing up your part can completely transform your hairstyle. If you normally part your hair in the middle, try parting it on the side for a trendy and chic look. You can also experiment with deep side parts, zigzag parts, or even no part at all.
10. Don't Forget About Updos
Short hair doesn't have to mean sacrificing updo hairstyles. There are plenty of updo options for shorter haircuts such as a messy bun, a low chignon, or a braided updo. Add some texture and volume to your hair before styling and secure your updo with bobby pins or a hair tie.
In conclusion, short haircuts don't have to be limiting when it comes to styling. Embrace your natural texture, play with layers, experiment with accessories and color, try out different textures, get creative with braids, perfect your pixie cut, add some volume, play with parting, and don't forget about updos. With these tips, tricks, and inspiration, you'll be able to take your short haircut to the next level.
FAQs
Can I still use hot tools on my short hair? Yes! You can still use hot tools on short hair, just make sure to usea heat protectant to prevent damage and breakage.
How often should I wash my short hair? This depends on your hair type and personal preference. Generally, it's recommended to wash short hair every 2-3 days, but if you have very oily hair, you may need to wash it more frequently.
Can I still wear a ponytail with short hair? Yes, you can! However, you may need to use some bobby pins or hair clips to secure any loose strands.
How do I maintain my short haircut? Regular trims are essential for maintaining a short haircut. You should also use high-quality hair products that are tailored to your hair type and avoid using too much heat or chemicals.
What if I don't like how my short hair looks after styling? Don't worry! Experimenting with different styles and techniques can take some trial and error. If you're not happy with your hairstyle, try switching up your part or adding some accessories to change up the look. And remember, hair grows back!